Mark Schlabach | Jan. 3, 2013 | ESPN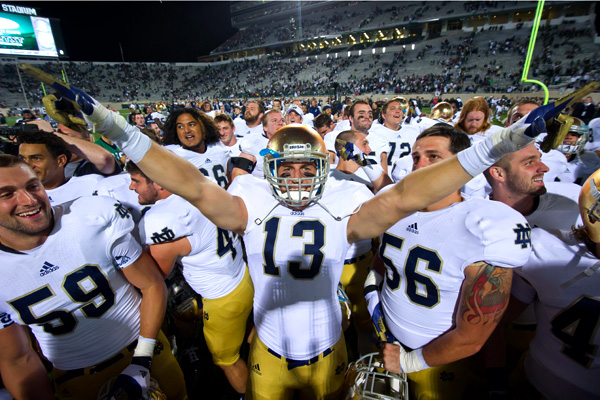 Even though Danny Spond is often overshadowed by more heralded teammates such as Manti Te'o and Prince Shembo, he has been just as important to Notre Dame's success on defense, said defensive coordinator Bob Diaco. The Irish lead the country in scoring defense, allowing only 10.3 points per game.
"Danny Spond is one of the players of the year," Diaco said. "There was a moment at the beginning of the season where he was really struggling."
"To watch him battle and fight and stay positive and become the player he has become for his teammates has really been inspirational. He's a stalwart on the field, and it's really hard to make a play on him in the passing game or the running game."